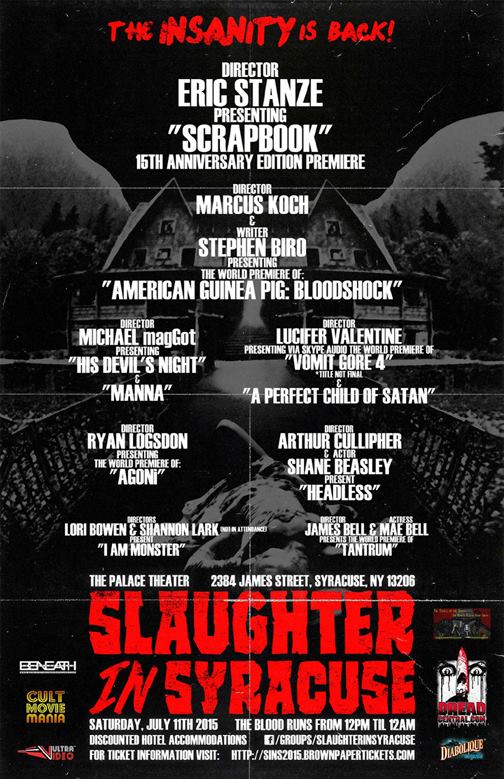 The 2nd annual Slaughter In Syracuse Independent Film Festival is poised to slay New York State with a three day event spanning July 10th, 2015 through July 12th.
The slaughter begins Friday, July 10th at 6:00pm at The Maplewood Inn with a special VIP Meet & Greet experience with the directors and actors in attendance, including the headlining guest, Eric Stanze.
SCRAPBOOK – 15th ANNIVERSARY SCREENING
The ONLY public screening of SCRAPBOOK that will take place in 2015!
SATURDAY, JULY 11th, 2015 – 9:30PM EST
Saturday, July 11th brings Slaughter In Syracuse to The Palace Theater, where director Eric Stanze will headline the film festival, screening his classic film of brutality and survival, SCRAPBOOK.  Stanze will be in attendance, participating in a Q 'n' A panel following the screening.
Official Slaughter In Syracuse website.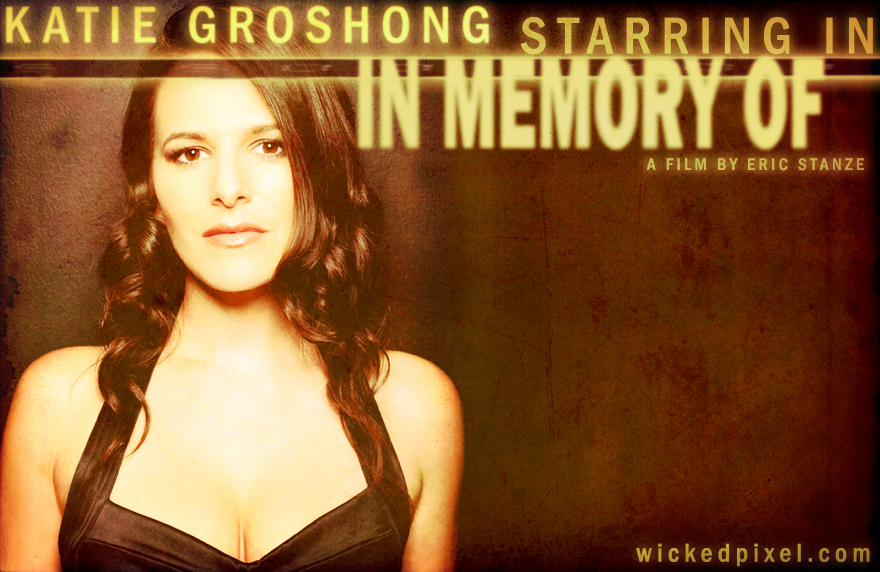 Katie Groshong joins the cast of Eric Stanze's current feature film, IN MEMORY OF.
Groshong starred in the critically-celebrated, award-winning arthouse horror film, A MEASURE OF THE SIN.  She played a supporting role in JUG FACE, sharing the screen with Sean Bridgers (of THE WOMAN and HBO's DEADWOOD), Larry Fessenden (of HABIT and I SELL THE DEAD), and Sean Young (of BLADE RUNNER).  Groshong also made appearances in COUNTRY STRONG, starring Gwyneth Paltrow, and A WALK IN THE WOODS, starring Robert Redford.
IN MEMORY OF is currently shooting, and is slated for release in 2016.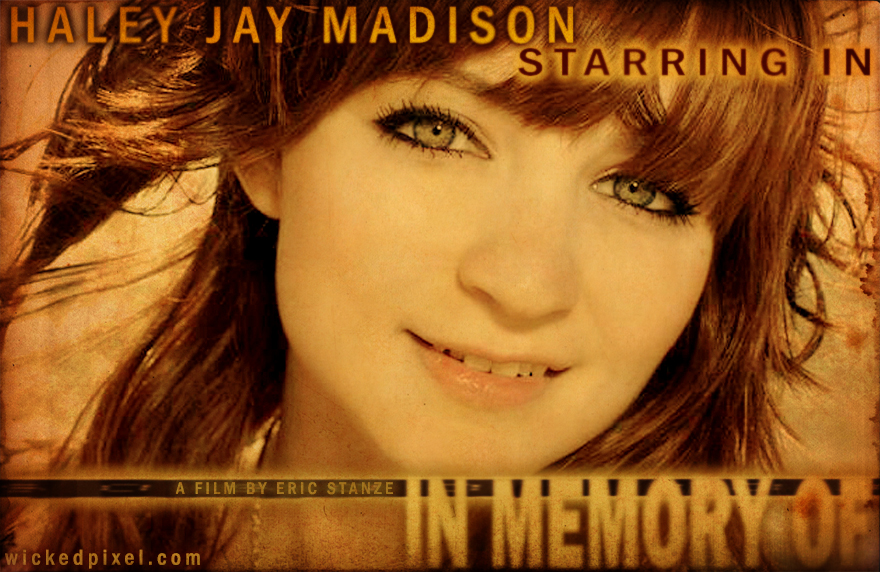 Casting news!  Haley Jay Madison, of HEADLESS, HUNTERS, HER NAME WAS TORMENT 2, and SCAREWAVES, has officially joined the cast of IN MEMORY OF.
Pre-order your Blu-ray here!
Eric Stanze's IN MEMORY OF is now in production.  IN MEMORY OF marks the feature film debut of Jackie Kelly, who delivers a spectacular performance in the starring role of the short film THE DRESS, an Official Selection of the 2015 Melbourne Queer Film Festival – the longest running queer film festival in Australia, one of the longest running queer film festivals in the world, and the largest queer film festival in the Southern Hemisphere.
IN MEMORY OF also stars Jason Christ (RATLINE, DEADWOOD PARK), Adam Ahlbrandt (HUNTERS, THE SADIST), Emily Haack (SCRAPBOOK), DJ Vivona (ICE FROM THE SUN), and Katie Groshong (A MEASURE OF THE SIN, JUG FACE).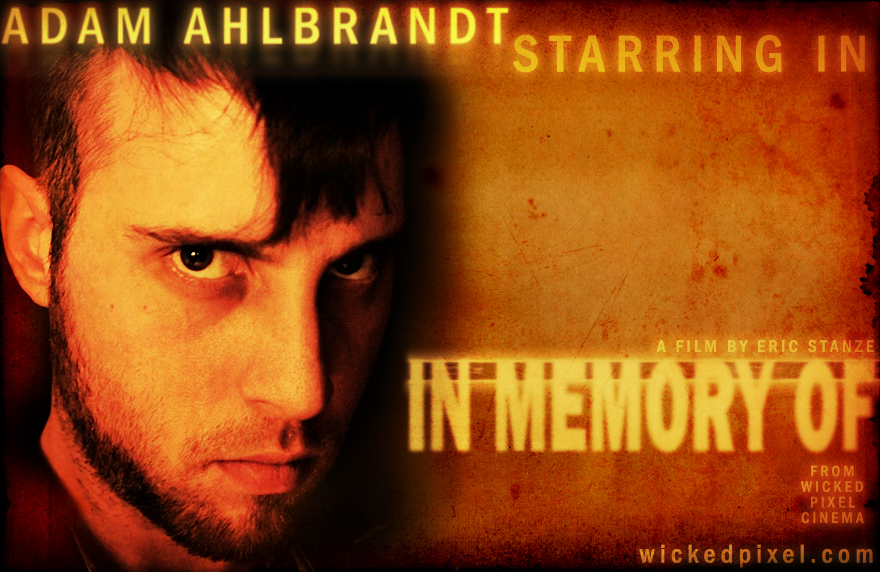 IN MEMORY OF, directed by Eric Stanze, is now in production.  Adam Ahlbrandt stars with Jackie Kelly, Jason Christ, Emily Haack, DJ Vivona, and Jim Ousley.  Ahlbrandt is the director of indie horror hits CROSS BEARER and THE CEMETERY.  Coming soon, Ahlbrandt directs and stars in two new feature films, HUNTERS and THE SADIST.  Click here to pre-order IN MEMORY OF today!