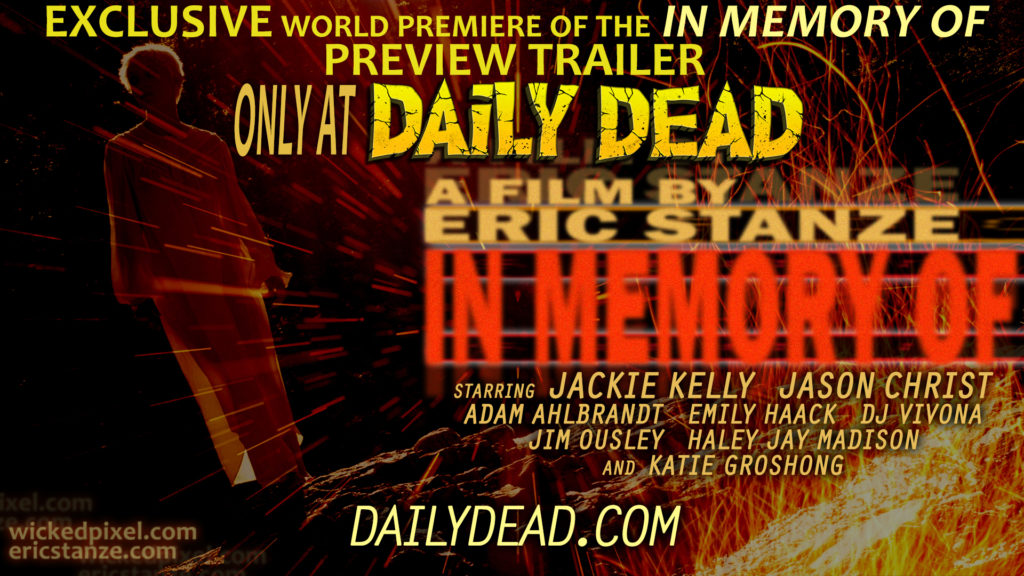 Daily Dead exclusively unveils the first trailer for the eagerly-anticipated new film by Eric Stanze.
Shot in Illinois, Missouri, Oklahoma, Texas, New Mexico, Arizona, and Utah, this sprawling journey through madness stars Jackie Kelly in her feature film debut. IN MEMORY OF also stars Jason Christ (RATLINE), Adam Ahlbrandt (director of CROSS BEARER and THE CEMETERY), Emily Haack (SCRAPBOOK), DJ Vivona (ICE FROM THE SUN), Haley Jay Madison (SCAREWAVES, HEADLESS), and Katie Groshong (A MEASURE OF THE SIN, JUG FACE).
IN MEMORY OF features music score by two time Grammy-Award-winner Rocky Gray, former drummer for multi-platinum goth rockers Evanescence.
Click to:
Watch the IN MEMORY OF preview trailer at DailyDead.com.