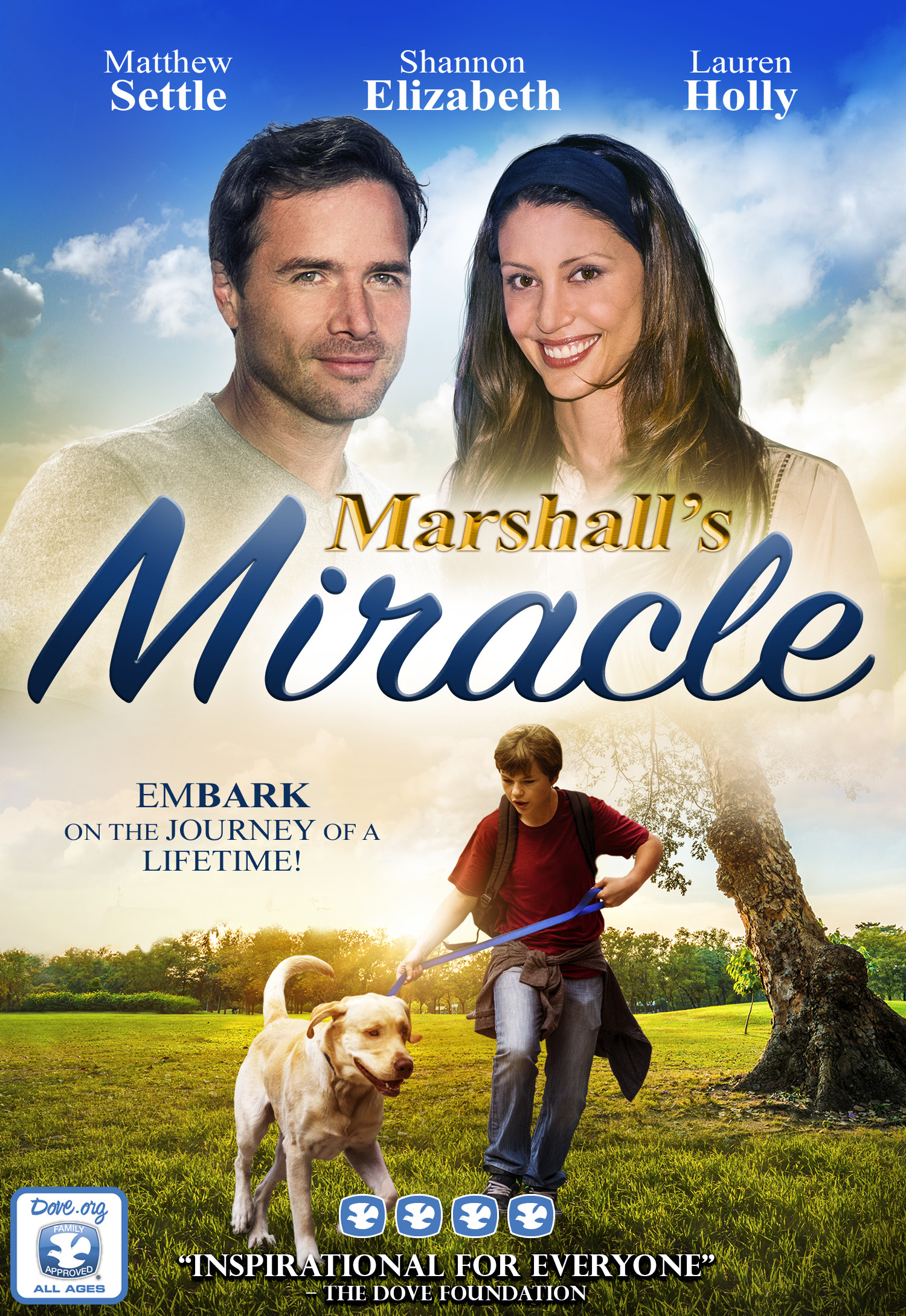 MARSHALL'S MIRACLE
EmBARK on the journey of a lifetime!
Studio: Lamplight Films.
Directed by Jay Kanzler.
Written by Jay Kanzler and Scott Zakarin.
Produced by Chris Benson, Christi Busch, Cynthia Willenbrock, Jay Kanzler, and Terry Schnuck.
Starring Shannon Elizabeth, Matthew Settle, and Lauren Holly.
Eric Stanze directed 2nd Unit on this film.
Released in 2015.
.
Winner
Audience Choice Award: Best Feature Film
2014 St. Louis International Film Festival, St. Louis, Missouri
.
Winner
Best Young Actor: Lucas Carroll
2014 Wild Rose Independent Film Festival, Des Moines, Iowa
.
Nominated
Best Performance In A Feature Film – Supporting Actor: Zach Louis
Young Artist Awards, Los Angeles, California
.
Synopsis:
A 13-year-old boy becomes the target of bullies at his new school and is feeling hopeless – until he finds a canine friend in Marshall, who has been caged up by a dog-hoarder in deplorable conditions.