IN MEMORY OF has officially wrapped, and is now moving into post-production.  Director Eric Stanze will also be the film's editor.
Rocky Gray (former drummer of Grammy-Award-winning, multi-platinum goth rockers Evanescence) is creating the music score with Gus Stevenson (music score composer for RATLINE).
IN MEMORY OF stars Jackie Kelly (pictured above on set, on the final day of shooting), Jason Christ (RATLINE), Adam Ahlbrandt (THE SADIST), Emily Haack (SCRAPBOOK), DJ Vivona (ICE FROM THE SUN), Haley Jay Madison (SCAREWAVES), Jason Allen Wolfe (DEADWOOD PARK), and Katie Groshong (JUG FACE).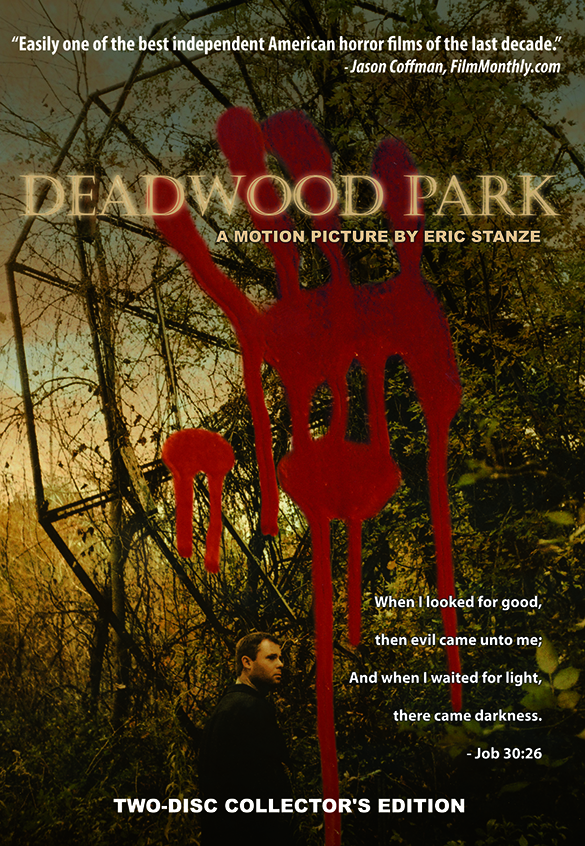 Winner
Best Feature &
Best Cinematography
Freak Show Film Festival, 2007, Orlando, Florida
.
"Independent film of the year, by far."
– Deadpit.com, Horror Talk Radio
.
"DEADWOOD PARK is remarkable… A visually stunning and emotionally powerful piece of cinema."
– Bill Gibron, PopMatters.com
.
"Impressive… dramatic and quietly creepy."
– Michael Gingold, Fangoria Magazine
.
"A monumental achievement in the world of indie horror films. Highly recommended."
– Michael Den Boer, 10K Bullets
.
"Well written, well directed, and well crafted horror."
– Andre Manseau, Arrow In The Head
The Two-Disc Collector's Edition of Eric Stanze's award-winning and critically-acclaimed DEADWOOD PARK will be released July 21st, 2015.  The film stars William Clifton (SAVAGE HARVEST), Jason Allen Wolfe (IN MEMORY OF), Ramona Midgett (ICE FROM THE SUN), Jason Christ (RATLINE), Joseph R. Engel (RATLINE), Benjamin Gaa (SAVAGE HARVEST 2: OCTOBER BLOOD), Emily Haack (SCRAPBOOK), and Stephen Potter (RATLINE).  The Two-Disc Collector's Edition of this landmark independent horror film is loaded with bonus features, most of them never before released:
Commentary track by director / writer / executive producer Eric Stanze and actor / executive producer Jason Christ, recorded January, 2015.
Feature-length Documentary: "WELCOME TO EIDOLON CROSSING: The Making Of DEADWOOD PARK". (First time on DVD!)
Post-Production Featurette. (Never before released!)
Crew On Camera Featurette. (First time on DVD in North America!)
Deleted Scenes with optional commentary by director Eric Stanze. (Never before released!)
Radio Spot. (First time on DVD!)
Music Video: "Band On Tour" – Performed by Ded Bugs. (First time on DVD in North America!)
Music Video: "Zombie '79" – Performed by Crypt 33.
Outtakes Reel.
Preview Trailers.
Pre-Order the new Two-Disc Collector's Edition of DEADWOOD PARK here!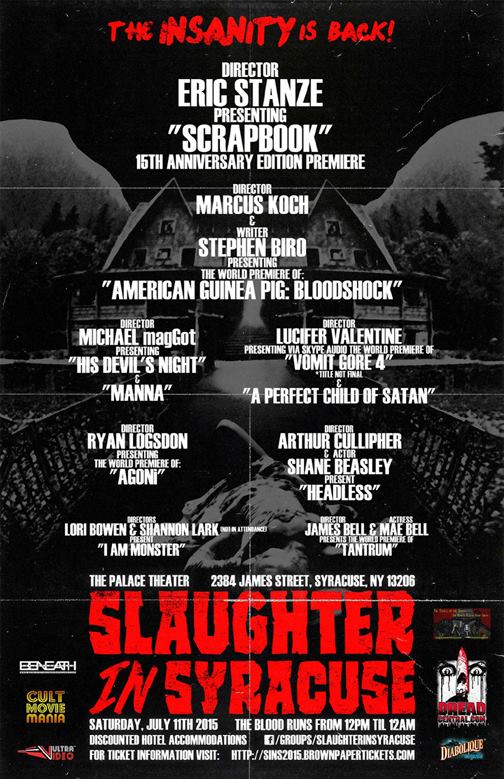 The 2nd annual Slaughter In Syracuse Independent Film Festival is poised to slay New York State with a three day event spanning July 10th, 2015 through July 12th.
The slaughter begins Friday, July 10th at 6:00pm at The Maplewood Inn with a special VIP Meet & Greet experience with the directors and actors in attendance, including the headlining guest, Eric Stanze.
SCRAPBOOK – 15th ANNIVERSARY SCREENING
The ONLY public screening of SCRAPBOOK that will take place in 2015!
SATURDAY, JULY 11th, 2015 – 9:30PM EST
Saturday, July 11th brings Slaughter In Syracuse to The Palace Theater, where director Eric Stanze will headline the film festival, screening his classic film of brutality and survival, SCRAPBOOK.  Stanze will be in attendance, participating in a Q 'n' A panel following the screening.
Official Slaughter In Syracuse website.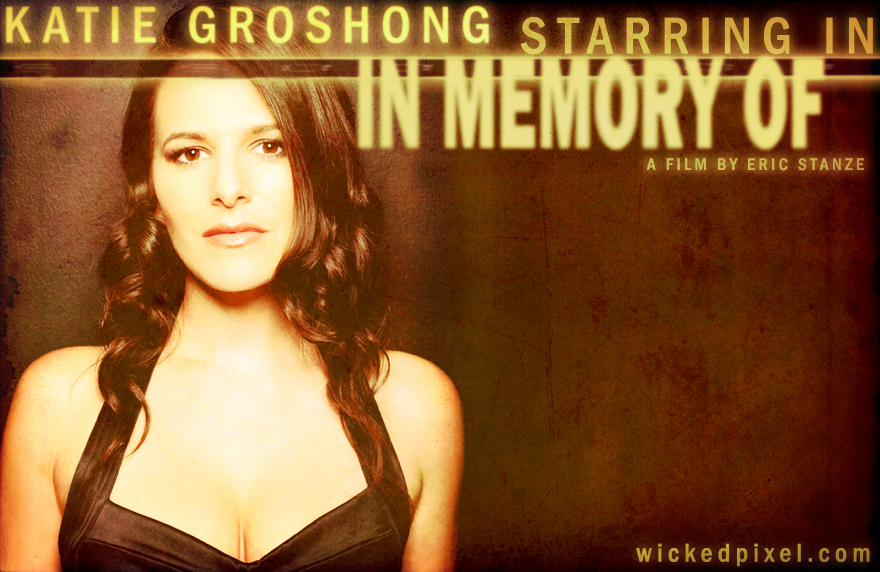 Katie Groshong joins the cast of Eric Stanze's current feature film, IN MEMORY OF.
Groshong starred in the critically-celebrated, award-winning arthouse horror film, A MEASURE OF THE SIN.  She played a supporting role in JUG FACE, sharing the screen with Sean Bridgers (of THE WOMAN and HBO's DEADWOOD), Larry Fessenden (of HABIT and I SELL THE DEAD), and Sean Young (of BLADE RUNNER).  Groshong also made appearances in COUNTRY STRONG, starring Gwyneth Paltrow, and A WALK IN THE WOODS, starring Robert Redford.
IN MEMORY OF is currently shooting, and is slated for release in 2016.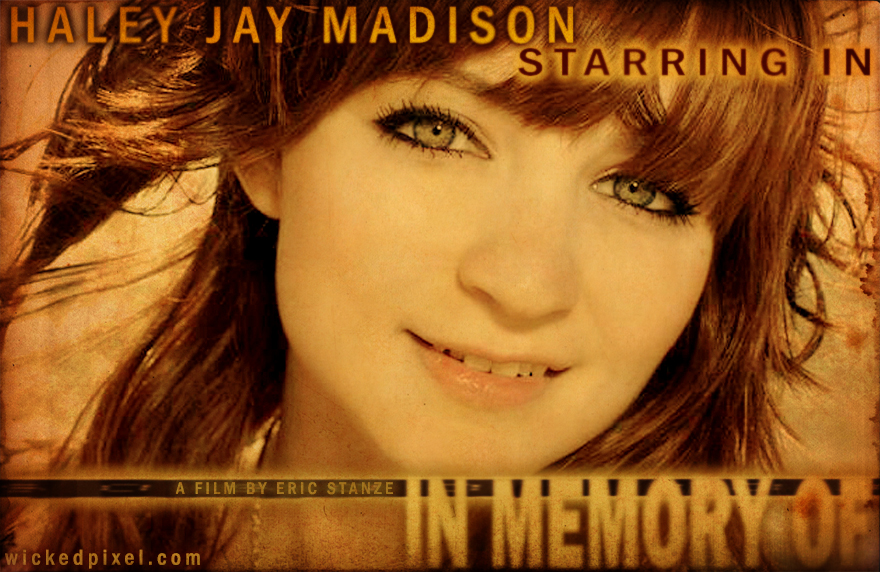 Casting news!  Haley Jay Madison, of HEADLESS, HUNTERS, HER NAME WAS TORMENT 2, and SCAREWAVES, has officially joined the cast of IN MEMORY OF.
Pre-order your Blu-ray here!