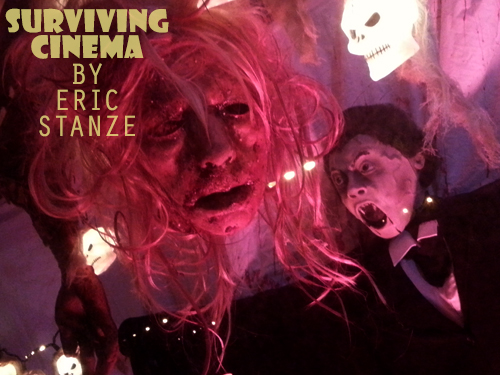 Tricks, treats, and The Grim Fate Of Lindsay Cunningham.  It's the terrifying, blood-curdling new entry in Eric Stanze's official blog, exclusively at FEARnet.com.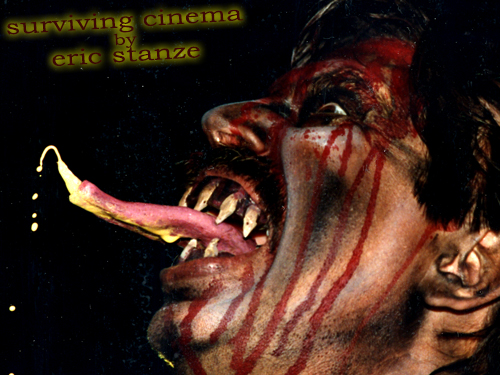 Director Eric Stanze takes a look back at the challenging SAVAGE HARVEST shoot, and explains why this blood-splattered demon-possession gore-fest is a perfect fit with the VHS format.  Exclusively at FEARnet.com!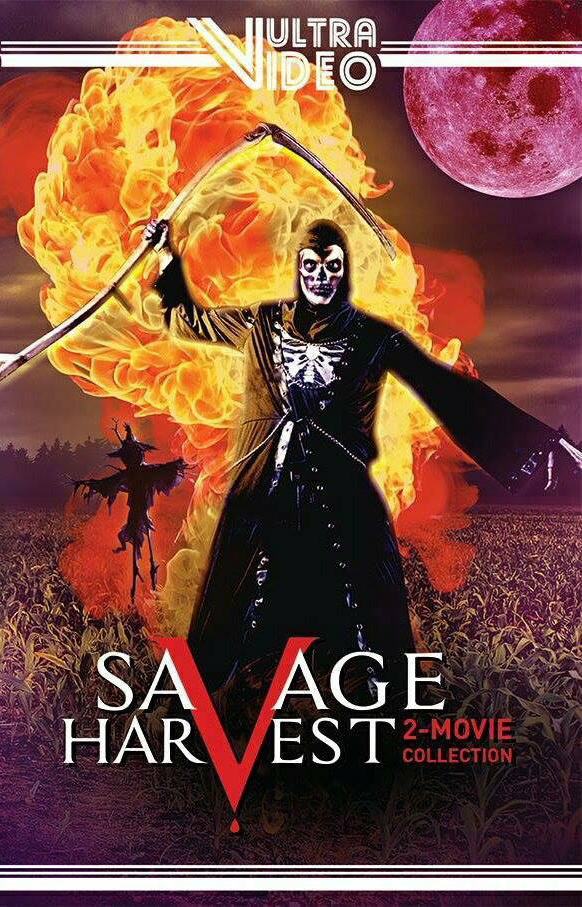 Most fans of Eric Stanze's gore-splattered classic SAVAGE HARVEST discovered the movie on VHS in the 90s.  Since then, multiple distributors have released the film on DVD around the world… but there is something about the old analog magnetic format VHS that makes it an oddly appropriate fit with SAVAGE HARVEST.
Well, the movie has "come home" thanks to Vultra Video's Limited Edition Collector's VHS release of SAVAGE HARVEST and SAVAGE HARVEST 2: OCTOBER BLOOD (directed by Jason Christ).  Each two-tape pack is numbered and signed by Eric Stanze and Jason Christ.
This release – featuring deliriously nonsensical head-scratcher box art – represents the first VHS release of SAVAGE HARVEST 2: OCTOBER BLOOD.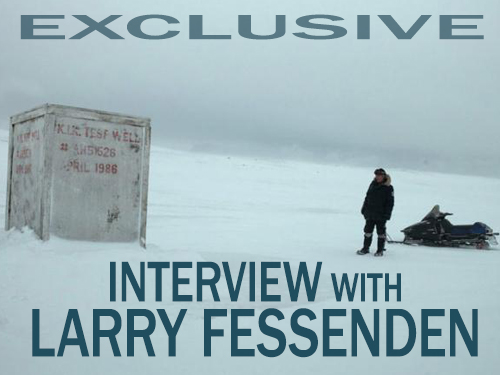 Larry Fessenden secured his place on the horror film map by writing, directing, and starring in the gritty vampire drama HABIT (1995). He continued to attract critical acclaim with his films WENDIGO (2001), starring Jake Weber, and THE LAST WINTER (2006), starring  Ron Perlman. Fessenden's most recent feature film is this year's BENEATH, starring Mackenzie Rosman and Mark Margolis.
Fessenden's many acting roles have included Jim Jarmusch's BROKEN FLOWERS (2005), Glenn McQuaid's I SELL THE DEAD (2008), Chad Crawford Kinkle's JUG FACE (2013), Adam Wingard's YOU'RE NEXT (2013), and Jim Mickle's  WE ARE WHAT WE ARE (2013).
Fessenden is adding a new documentary to his list of more than 40 producer credits: BIRTH OF THE LIVING DEAD, recently released on demand, and currently rolling out theatrically. The film is an in-depth look at George Romero's NIGHT OF THE LIVING DEAD (1968) and the social climate that spawned one of horror cinema's most infamous game-changers.
Eric Stanze conducted this interview with Larry Fessenden, exclusively for FEARnet.com – about BIRTH OF THE LIVING DEAD and Fessenden's numerous other contributions to the horror genre – past, present, and future.
Director Jim Mickle discusses his working relationship with 2nd Unit director Eric Stanze on WE ARE WHAT WE ARE.
Full interview here.